Flexible Fulfillment Solutions,
Powered by a
Passionate Alliance to
DRIVEN by
Relation-ships.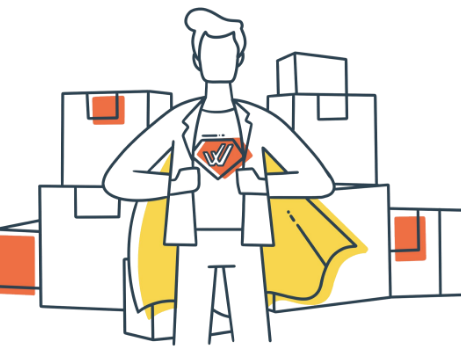 More than just a fulfillment service. An extension of your team – your dedicated Fulfillment Expert is your go-to every step of the way.
We believe in regular communication to address any concerns before they become problems. To identify areas for improvement and to be proactively refining. To take the time and thought to be an extension of your team – so you can focus on working on the business, not in the business.
Brand
First
We don't just plug you into a cookie-cutter process. We work with you to discover what your brand needs, and create a customized plan to support it.
Our Team,
Your Way
We are your off-site, in-house fulfillment center. Complete with your very own dedicated Fulfillment Expert.
We Integrate
with You
We work within dozens of existing platforms to integrate with your existing eCommerce solution.
What do our partners look like?
Fill out your information below and we will be in touch with you shortly!
We signed on with WAY Partners in 2020 to handle fulfillment needs across our family of brands. We have very specific shipping needs for our customers and the creative solutions they have provided have been executed flawlessly. Supported with daily communication by their fulfillment team, we have the confidence that we are in great hands with WAY.

Griff Howie  |  Director of Operations  |  Rove Companies
I just can't give enough praise for how wonderful it is to work with WAY Partners! Their team is simply amazing! We have seen less mistakes in orders arriving to our customers than ever before, and they are going out much faster. The attention they give when packing our products to assure they arrive safely is second to none. Highly, highly recommend! 



Dusty Pyatt

| 

Director of Community Development

| 

Simplified
Moving our fulfillment services to WAY Partners has completely revolutionized our business operations. The team at WAY is communicative, organized, proactive, solution-oriented, and personable. They show up early, work hard, support our business through busy seasons and product launches, and fulfill our customer orders with speed, precision, and care. Having a direct, dependable line of communication to our fulfillment partner is invaluable, and we couldn't be more grateful for how streamlined they have made our fulfillment process. 



Brittany Werth

| 

Chief Operating Officer

 | 

Simplified